Historiana is an online resource for history educators in Europe and beyond. It offers free historical content, ready to use learning activities, and innovative digital tools made by and for history educators across Europe. Historiana's development is informed by the EUROCLIO manifesto and it seeks to provide material that is complex and multi-perspective in order to promote critical thinking.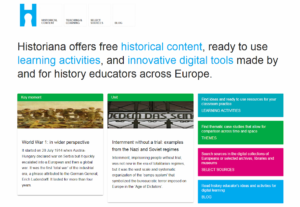 The site is constantly being added to and updated. On it you will find material that is rich in subject knowledge. This can be particularly useful for trainee teachers and teachers moving to a new topic, who feel that their own subject knowledge needs improving before they can plan how to teach a topic. The historical content can also be used directly by students. There are also copyright free source collections, including from Europeana.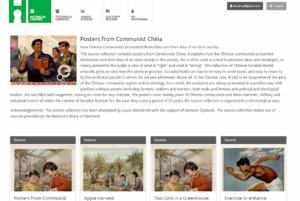 The Historiana site has an e-activity builder designed to promote historical thinking and be easy to use. It enables you to develop enquiry questions, to set up a sequence of learning using digital tools designed by other history teachers, and to get your students to respond to the question in a way that you can assess. You can either build your own activities for students to use in class or at home by importing material from historiana.eu or elsewhere, or you can adapt and use e-activities already developed by others. If you want to know more see this video tutorial.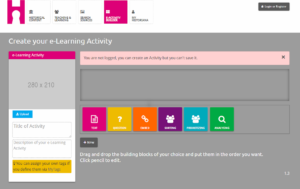 A simple sign in process creates your e-activity builder area where you can organise your own activities, save your favourite sources and keep lists of students. This can be in any language.